MMG Talent proudly presents our
Acting Courses and Improv Classes for Adults!

Amazing opportunity to improve your acting skills!
You don't have to be a professional
actor
or
model
to win a casting for your dream role. Few simple techniques can greatly boost your chances during auditions.
The cinema world is as unpredictable as life itself. Did you know that many iconic scenes from your favorite movies were improvised? Improv background is one of the basic skills the
best Hollywood actors
have in common. It is also a skill useful in everyday life helping to connect with your intuition, creativity, listening to people, being better at cooperating and supporting each other, silence our inner critic and learn that instead of having conflict with other people you can just play with them and find pleasure in cooperation. The workshop is a safe space where you are allowed to be yourself, to fail and make as many mistakes as you want, and embrace your imperfection.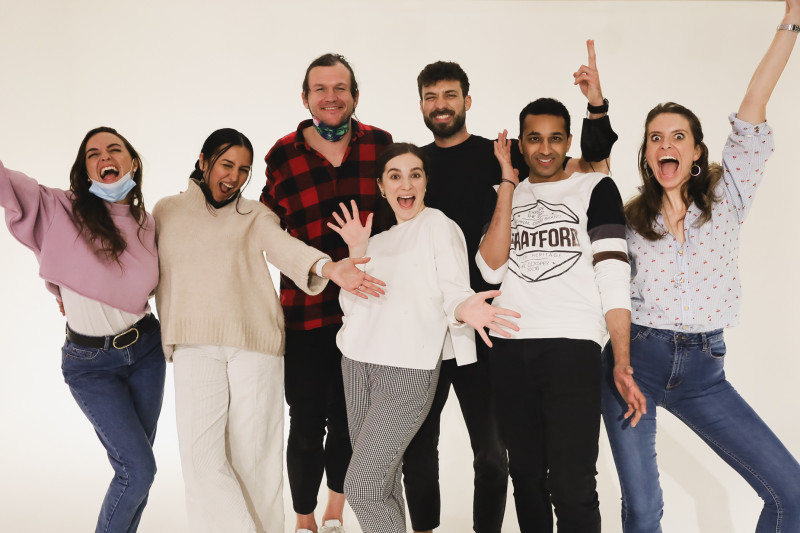 What exactly will we do during the workshop?
By playing fun games and playing improvised scenes you will build trust among the participants and learn you how to cooperate with each other, how to use common language of improv in order to create whole scenarios, characters and universe. We will teach you the basics of comedy, how to be funny by just being yourself and connecting with those around you. For example we will give you the first tip of great comedy: never try to be funny! Seriously? Yes! Trying to be funny is putting a huge pressure on your creativity and doesn't help to find comedy.
The workshop will show you how you can stay relaxed under pressure. From a practical side it will learn how to handle yourself when you are in front of casting directors or at a photo shoot, how to react in all those stressful moments off the script, when someone is asking us to do something spontanious or when we need to adjust to a dynamic situation on set. Improv is building trust in yourself and helping you to say yes to whatever goes wrong. On set and in life!
NO OPEN WORKSHOPS
All available places are booked. Please check again later

It was a great workshop. The team was very good and working/acting all together with no fear nor judgment. Piotr was inspiring and led us with enthusiasm. You feel good after the workshop , it's almost purifying. What I will remember from today's workshop is: Letting go of your fear, using your imagination to express yourself, listening /understanding the other and creating a spontaneous bond. Thanks Shivangi, Piotr and Jose for your time and dedication!
Julia
I really enjoyed! It's such a great opportunity of growth and development for beginners and experienced ones
Maryana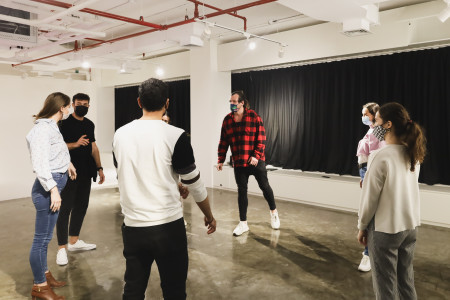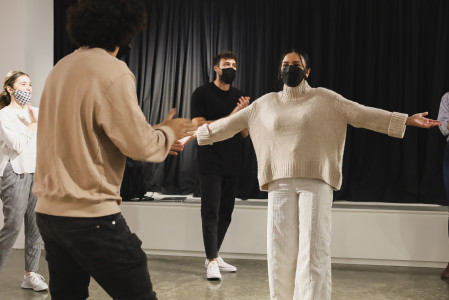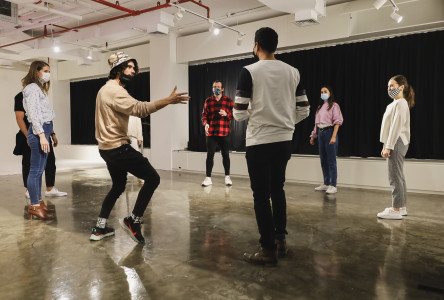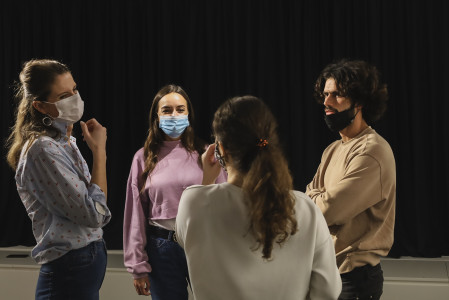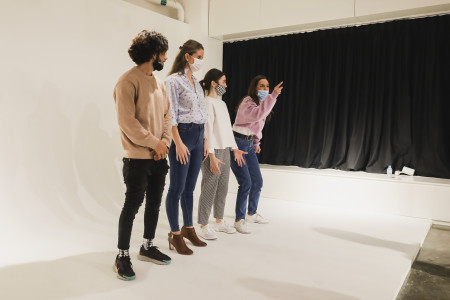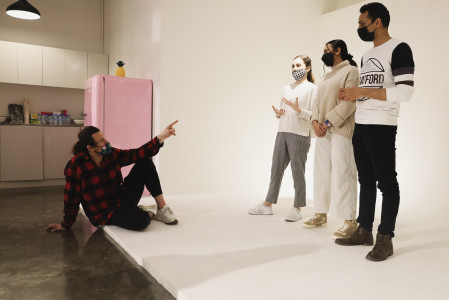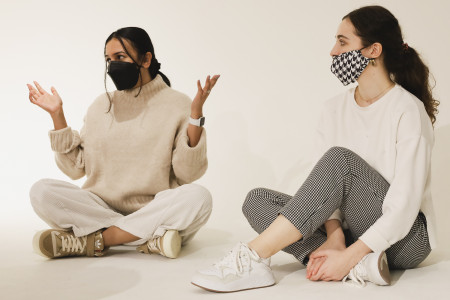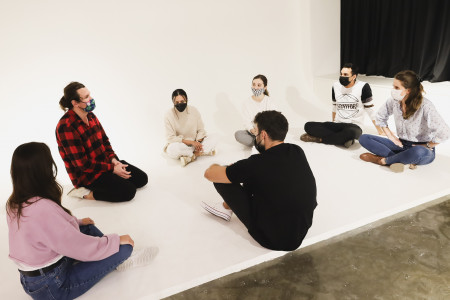 Piotr Sikora is a Polish improviser, comedian, actor, performer, clown and teacher. He studied in the world's heart of improvisation - iO Theatre (Chicago) , The Annoyance (Chicago) and The Groundlings Theatre (Los Angeles). Piotr has been performing for over 10 years. His performances headlined festivals around the world including Australia, New Zealand, France, Denmark, USA, Germany and in the Philippines. You can see his shows in the best Polish comedy clubs like Klub Komediowy and Resort Komedi. He is also a founding member of numerous improv theatres there including: Klancyk, Hofesinka, PiP Show.
See also our modeling classes