Job location: United Arab Emirates
. Added 8 months ago. Expired
Models/Actors needed for Sale Campaign - overnight shoot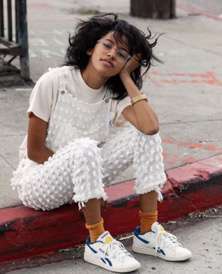 JOB DETAILS
United Arab Emirates
Job start date: 2018-05-26 00:00
Job end date: 2018-05-26 00:00
Time details
From 12 midnight till 10 AM
Job description
For the sale campaign, we want to bring together a cool gang of friends. A community living in Dubai of young, hip and contemporary guys and girls. Their style is confident, slightly nonchalant and effortless. Fashion/shoes is their secret obsession.
Overall casting notes:
Models/actors should look like real, cool people. No fake smiles or posing – real personality and ability to instantly connect with a group of people. Bold and confident attitude, with lots of energy and spirit!
For women, must have long legs and good feet.
•
2 females - women's designer
1 female - women's contemporary
1 female - women's trends
1 male - men's trends
1 male - men's contemporary
1 male - designer sneaker
Usage in store and social media - 3 months
Payment Terms
60 days after job completion
Available Roles