Job location: United Arab Emirates
. Added 8 months ago. Expired
Looking for western male actors for a water park shoot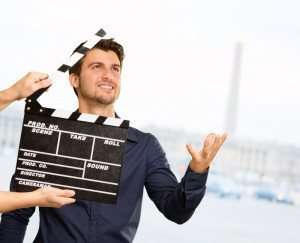 JOB DETAILS
United Arab Emirates
Job start date: 2018-06-03 00:00
Job end date: 2018-06-05 00:00
Time details
Shoot dates: 3 - 5 June, 2018 (2 days of shoot, 1 day fitting)
Job description
We are looking for western male actors, someone who is charismatic, arrogant yet approachable, assertive like he's seen it all and knows what he's talking about with a sarcastic fun tone. It will be a video and a photo shoot. Should you be available on the shoot dates, please apply.
Shoot dates: 3 - 5 June, 2018 (2 days of shoot, 1 day fitting)
Usage: GCC, 1 year, stills & video, TV & online, print & cinema
Payment Terms
60 days after job completion
Available Roles
Western males
Professions: Models, Hosts, Casts, Actors.
Gender: Male. Age: From: 32, To: 43. Ethnicity Look: European. Spoken languages: English.