Job location: United Arab Emirates
. Added 6 days ago. Expires in 1 month
Hostesses Needed for ADIPEC Event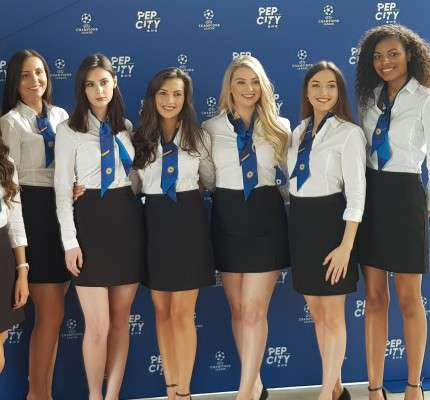 JOB DETAILS
United Arab Emirates
Job start date: 2019-11-11 00:00
Job end date: 2019-11-14 00:00
Time details
Date: 11th-14th November 2019
Timings: 9am-5pm (10am - 5pm on the 14th) One hour break included
Job description
We are currently looking for hostesses for an upcoming ADIPEC event.
You will need to provide your own white shirt, navy blue skirt/trousers, brown/black heels.
Role is to greet people and bring them to the stand.
Location is in Abu Dhabi - You will have to provide your own transport.
Rate is 2000 AED for all days - CASH IN HAND on final day!
Payment Terms
60 days after job completion
Available Roles
Hostess
Professions: Hosts, Promoters.
Gender: Female. Age: From: 21, To: 35. Based in: United Arab Emirates.