close
EventHOSTESS FOR A BEAUTY EVENT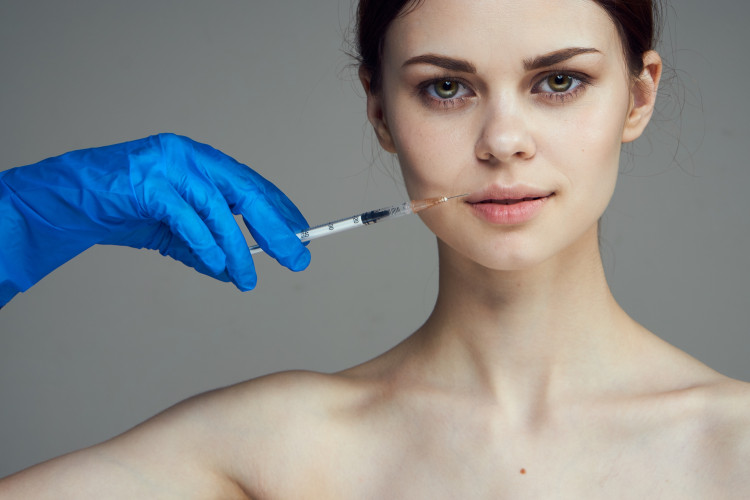 Available Roles
WOMEN
Professions: Models, Host / Promoters.
Gender: Female. Based in: United Arab Emirates. Ethnicity Look: Arab, Mediterranean. Age: From: 20, To: 33.

Please confirm below mandatory requirements before applying to the job:
Please respond to below questions:
Are you vaccinated?
EventHOSTESS FOR A BEAUTY EVENT
Description
We are looking for a stand-in hostess/model at a beauty exhibition for a cosmetic treatment brand.
Event dates:
20-21 February, 2023
2 day event
Timings:
9 AM - 7 PM (10 hours each day)
The hostess will need to wear a two-piece bikini at the event as the client will have customers walk up to their stand to see a demonstration of the equipments.
No actual procedures will be conducted, however just a demo of the equipment will be shown to customers.
Talent with any of the following cannot apply:
1)Subjects with a pacemaker
2)Subjects with heart disease of various types
3)Subjects with acute inflammation
4)Subjects with asthma
5)Subjects with diagnosed tumours
6)Subjects with joint or muscle traumas
7)Subjects with haemorrhagic diseases or bleeding
8)Pregnant women
9)Subjects under 18 years of age 1
0)Subjects with artificial prostheses, both plastic and metal
11)Subjects with oedema and silicosis
12)Subjects with skin inflammation
13)Subjects with alterations of the immune system
14)Subjects with numbness or various insensitivities
15)Subjects with excess alcohol in the circulation
16) Subjects with high fever
17) Subjects with epilepsy
18) Subjects with high blood pressure
19) Subjects with renal malfunction
20) Subjects with major infections
Description
We are looking for a stand-in hostess/model at a beauty exhibition for a cosmetic treatment brand.

Event dates: 20-21 February, 2023
2 day event
Timings: 9 AM - 7 PM (10 hours each day)

The hostess will need to wear a two-piece bikini at the event as the client will have customers walk up to their stand to see a demonstration of the equipments.

No actual procedures will be conducted, however just a demo of the equipment will be shown to customers.

Talent with any of the following cannot apply:
1)Subjects with a pacemaker
2)Subjects with heart disease of various types
3)Subjects with acute inflammation
4)Subjects with asthma
5)Subjects with diagnosed tumours
6)Subjects with joint or muscle traumas
7)Subjects with haemorrhagic diseases or bleeding
8)Pregnant women
9)Subjects under 18 years of age 1
0)Subjects with artificial prostheses, both plastic and metal
11)Subjects with oedema and silicosis
12)Subjects with skin inflammation
13)Subjects with alterations of the immune system
14)Subjects with numbness or various insensitivities
15)Subjects with excess alcohol in the circulation
16) Subjects with high fever
17) Subjects with epilepsy
18) Subjects with high blood pressure
19) Subjects with renal malfunction
20) Subjects with major infections