Job location: United Arab Emirates
. Added 5 days ago. Expires in 5 days
Bodyguard Lookalikes Needed for VIP Event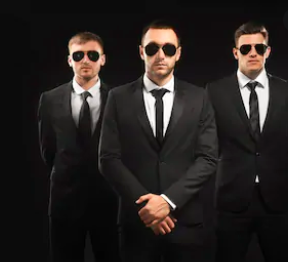 JOB DETAILS
United Arab Emirates
Job start date: 2019-10-19 00:00
Job end date: 2019-10-19 00:00
Time details
Date: 19th October
Timings: 7pm-8pm
Location: Dubai International Airport T1
Job description
We are looking for 6 bodyguard lookalikes to greet a tourist group at the airport. Must be big built. You will not have to say anything, just stand there in a black suit, white shirt and black sunglasses. Must have your own suit, etc.
Rate is 200 AED for 1 hour.
Payment Terms
60 days after job completion
Available Roles
Bodyguard
Professions: Models, Hosts, Promoters, Casts, Actors.
Gender: Male. Age: From: 20, To: 45. Based in: United Arab Emirates.